Our Team
Susan Van Atta, FASLA
President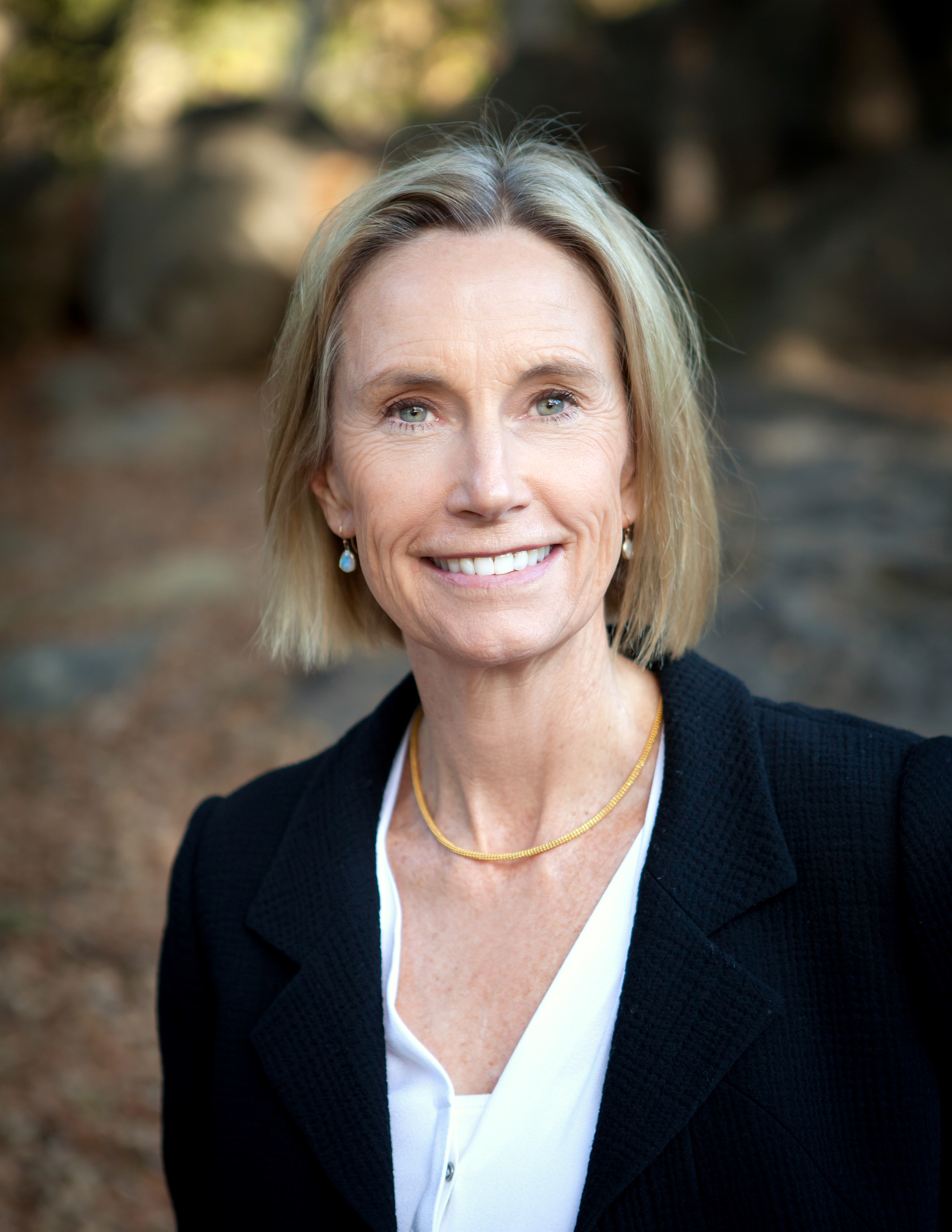 Long before sustainability became a focus in the landscape architectural profession, Susan Van Atta's work reflected a commitment to environmentally appropriate landscape design, habitat restoration, and the use of native plants. Susan approaches design with a deep understanding of environmental processes gained from a degree in Environmental Studies, an early career in California coastal planning and environmental impact assessment, and over thirty-five years as a practicing landscape architect.
Van Atta's award-winning designs pay careful attention to form and detail, but her work transcends mere aesthetic improvements. Instead, Van Atta strives to "make places better" by regenerating the land, engaging the public in site understanding and site stewardship, and promoting health for both people and the environment. Van Atta frequently lectures on topics of design and sustainability at colleges and community forums. Her book, the Southern California Native Flower Garden, was published by Gibbs-Smith in 2008. In 2009, she was elected to the ASLA Council of Fellows for outstanding contribution in design to the profession of Landscape Architecture. ​​
Van Atta is a registered landscape architect, Board Member of the Cultural Landscape Foundation, Board Member of The Sustainability Project, Member of the American Society of Landscape Architects, and part of the Innovative Building Review Committee in the County of Santa Barbara.
Nicole Stern, ASLA
Landscape Architect
–
Jianjun Li, ASLA
Landscape Designer
As a landscape designer, Jianjun holds the simple goal of creating useful, lovable, beautiful spaces for people.  With a background in Engineering, followed by a Master's of Landscape Architecture from the University of Southern California, Jianjun combines ecological, cultural, and social aspects of design with the support of extensive analytical research. Ultimately, his clear vision and diverse background help form designs that respect the natural qualities of the landscape, while encouraging the growth and evolution of better spaces.
The best piece of advice I've ever been given is: Try!
Wayne Nemec, ASLA
Landscape Designer
Wayne is a landscape designer with a passion to create engaging spaces that tell a story. Before joining VAI, Wayne obtained his bachelor's degree in Landscape Architecture from Cal Poly, San Luis Obispo, and has a background working in theme park design. Wayne has a love for native plants, history, and art that he uses to help formulate his design decisions. He's a member of the California Native Plant Society and a commissioner on the Santa Barbara Historic Landmarks Commission. Creating spaces that leave lasting memories is what motivates Wayne to further his love for design.
My favorite California native plant is:  a tossup between Eriogonum arborescens (Santa Cruz Island Buckwheat) and Epilobium canum (California Fuchsia).
Amy Sublett, ASLA
Landscape Designer
Amy began working at VAI after graduating with a Bachelor of Landscape Architecture degree from Cal Poly, San Luis Obispo.  During her studies, Amy developed a strong affection for California's diverse landscapes and their dynamic ecological and sociocultural fabrics. In her free time, Amy enjoys making pop culture inspired ink drawings, shopping for art supplies, and collecting nostalgia objects that clutter her apartment.
My favorite film: Chinatown
Kevin Tanchanco
Landscape Designer
Janet Rhodes
Bookkeeper
Janet attended Western Michigan University before moving to Santa Barbara. She worked in accounting and bookkeeping for various local businesses and a CPA firm in Santa Barbara until joining VAI/Van Atta Associates in 2012, where she has happily been since. In addition to bookkeeping, she has a background in music, fiber arts, and interior design.
One thing I can't live without: chocolate!